Twenty eight days after his debut, Margano will be making his second start at Belmont Park in race #2, post time is about 1:32 for the Maiden Special Weight race. A field of eight are scheduled to be in the gate for the race, to be run at a distance of one mile on the Belmont turf. The weather here all week has been miserable, with rain on and off since Wednesday. I would say there is about a 50/50 chance the race will be kept on the turf, but it is extremely windy this morning, which might allow for the course to dry out enough, we shall see. Forecast calls for the wind to continue all day, with partly sunny skies and temperatures in the mid 60's. As of 9:00 this morning, the turf is listed as "yielding", and race #7 and #10 have already been taken off the turf. If the race is taken off the turf, it will be run at the same distance on the main track.
David Cohen gets the mount this time out on Margano. Jose Lezcano, who rode Margano in his debut, will be on the morning line favorite, Liquidity Trap, trained by Chad Brown. I really cannot criticize Mr. Lezcano too much on his ride on Margano first out, I will just say I am happy with the change to Mr. Cohen. Mr. Cohen is currently tied for third in wins at the Belmont Fall meet, and this past Thursday he notched his 1000th career victory, doing it on the Belmont Park turf course.
I expect Margano to greatly improve of his debut race. The one mile distance for this race is what his connections had hoped for in his debut, it just didn't come up. I believe Margano's debut was just for him to experience everything for the first time, call it a extended work-out, if you will. I fully expect a completely different race for Margano this time out. I love the fact that it is a smaller field and that Margano drew the outside post. While I don't expect Margano to be on the lead, I do expect him to break well and get to the front and stalk the leaders, and come flying home in a mad dash to the finish line.
On paper, Liquidity Trap and Knock Rock seem to be the ones to beat. Out of those two, Liquidity Trap is my biggest concern, coming off a second place finish on this course back on September 18th. Knock Rock is coming off a fifth place finish in the Grade III Pilgrim Stakes here at Belmont two weeks ago. Knock Rock is being raced too often and should be given a couple more weeks off, this being his third race in less then a month and fifth race in two months, too much for a growing two year old in my humble opinion. The two wildcards are Festive Spirit and McKinley Square. Festive Spirit is a first time starter, being ridden by Johnny Velazquez and trained by Todd Pletcher. Mckinley Square will be making his second start for Darley Stables, ridden by Eddie Castro and trained by Kiaran McLaughlin. Rounding out the field are Captain Fantasic, Matisse, and Odom. Odom being trained by the disgraced Richard Dutrow, who was just banned for ten years this past week, which goes into affect on October 18th (pending appeal). I will just say, I couldn't be happier on this judgement and I applaud the powers to be for getting rid of this so-called man. I am sure Indian Tale feels the same way. Wishing Odom and all a safe race today.
So with all that said, I will go with Margano winning the race, Liquidity Trap in second, and McKinley Square rounding out the top three.
So, I am now out the door for my trek down to Belmont Park on what could be an historic day. If Margano breaks his maiden, I could be wrong here, but I believe it will be the first time in the history of the sport that four full brothers all registered wins. If someone can prove me wrong, the first one who does so, I will gladly mail you out a full set of four Kentucky Derby glasses from Barbaro's Kentucky Derby Victory. I haven't researched this at all, just going by my memory here, lol. Good luck.
Race #2, Post time 1:32, $51,000 Maiden Special Weight, One mile on the turf
The full field:
1. Captain Fantastic Joe Bravo Nick Zito 15-1
2. McKinley Square Eddie Castro Kiaran McLaughlin 5-1
3. Matisse Alan Garcia James Lawerence 20-1
4. Liquidity Trap Jose Lezcano Chad Brown 5-2
5. Festive Spirit Johnny Velazquez Todd Pletcher 7-2
6. Knock Rock Alex Solis Scott Schwartz 3-1
7. Odom Jeremy Rose DICK Dutrow 12-1
8. Margano David Cohen
Barclay Tagg 6-1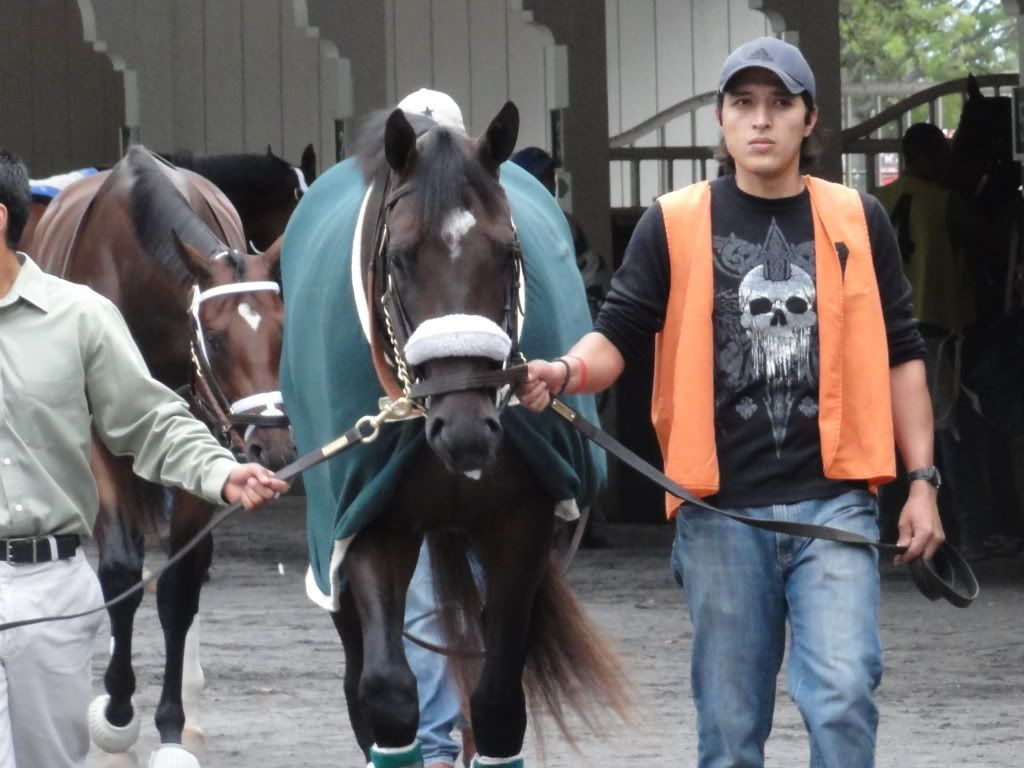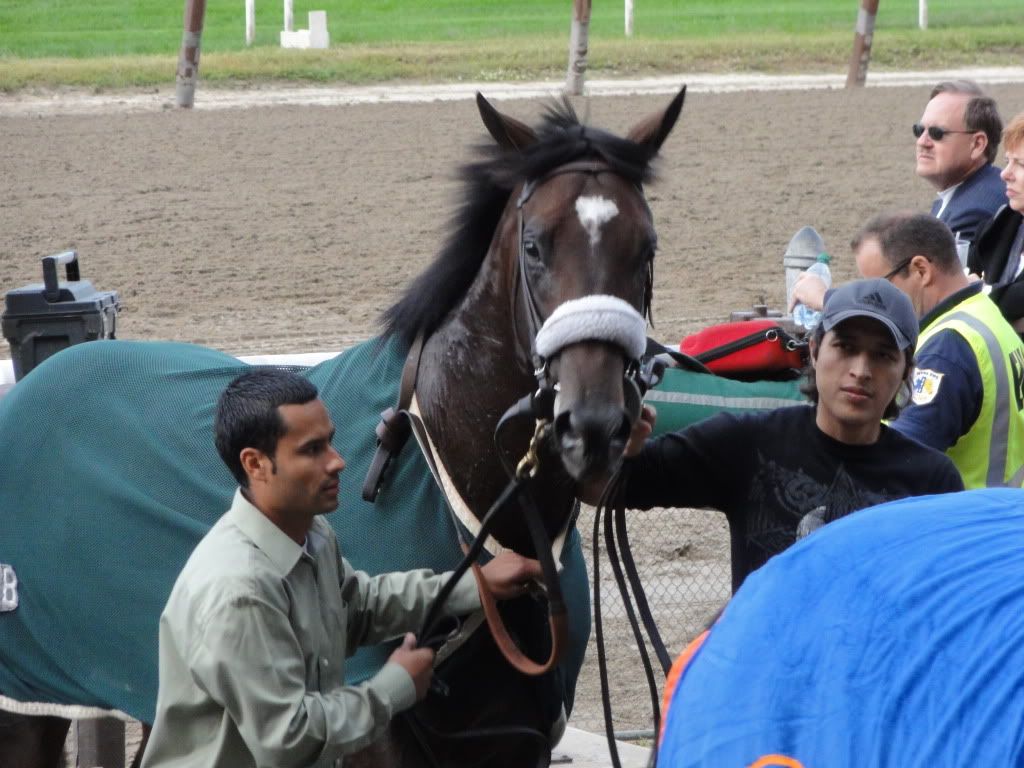 Godspeed Margano...