First and foremost, my sincere apoligies for not getting Margano's debut recap posted earlier, sorry! Just hope the old idiom "Better late then never" applies here?
When Margano first walked into the paddock area prior to his first career start, I was very impressed by his calm demeanor and that he was taller then what I had envisioned. He almost looked sleepy as he walked back and forth in the paddock, quite different then his two older brothers on raceday. One also needs to remember, Belmont Park is his home, and he his quite familiar with its paddock area. While darker then his brothers, he sure had their kind eye and very impressive build.
Going out to the track, his calm demeanor had started to change. He was completely professional, but one could tell his eyes had become wider and I believe he knew what was about to follow, his first race of his career, a earlier career debut then his three brothers before him. He was ready.
There had been some talk that maybe Margano had gate issues since he "practiced" going into the gate four times prior to his debut. On this day, there were no issues at all, he went into the gate perfectly, very professional!
When the gate opened, Margano broke cleanly and without incident, maybe just a step slow though. About a hundred yards out, Jose did have to check hard due to a couple of colts in front of him. Down the backstrech, Jose had the brakes on almost the whole time as Margano raced near the back of the pack, eighth out of ten in the field. Picture yourself driving your car with the foot on the gas while also having a foot on the brake, this is how Margano was being ridden. Then Margano was able to run freely for a short time, his stride was nice and fluid, but, once again, Jose needed to apply the brakes going into the far turn. Midway into the far turn, Margano was now in last place, but only about ten lengths from the leaders. At the top of the stretch, Margano was FINALLY allowed to run. With a wall of horses in front of him, he needed to go six wide to get clear sailing. Once this happened, it was wonderful to see Margano running freely down the stretch. His ears pinned and his long stride gaining momentum with every step, he looked like he "got it". He ended up finishing seventh in the field of ten, a field that was a very promising group of two year olds. Our Entourage won the race, owned by Mr. Mike Repole and trained by Mr. Todd Pletcher, he will be one to watch as he progresses.
After the race, as Margano came back in fine order, I was quite impressed that he didn't seem to be breathing hard at all, while the other colts all seemed very winded. Despite being checked back for almost the whole race, which drains energy, Margano wasn't phased in the least, quite impressive. On paper, one sees that he finished seventh and it LOOKS disappointing, I don't see it that way at all. While finishing seventh, Margano was only five lengths from the winner. One also needs to remember, this is a learning process, and in this one race, Margano learned so much. While I usually am not one to come down on a jockey, I will just say, I was not happy with Jose's ride at all, enough said. While Margano did run greenly at times, his stretch run made me very excited about his future. He will progress after this, and, look for the next race to be run complete differently, a race that he will be ridden with a chance to actually win the race.
Bottom line, it was a safe and impressive debut for Margano and he will be a force as he learns, race by race!
BTW, Margano had his third work since his debut earlier this morning (October 9th). He went five furlongs in 1:00.02 on the fast dirt track at Belmont, first of five that worked. I wouldn't be surprised if he has his second race very soon at Belmont Park.
Video replay of Margano's debut:
Video I shot of the stretch run:
Photos I snapped of the stunning Margano: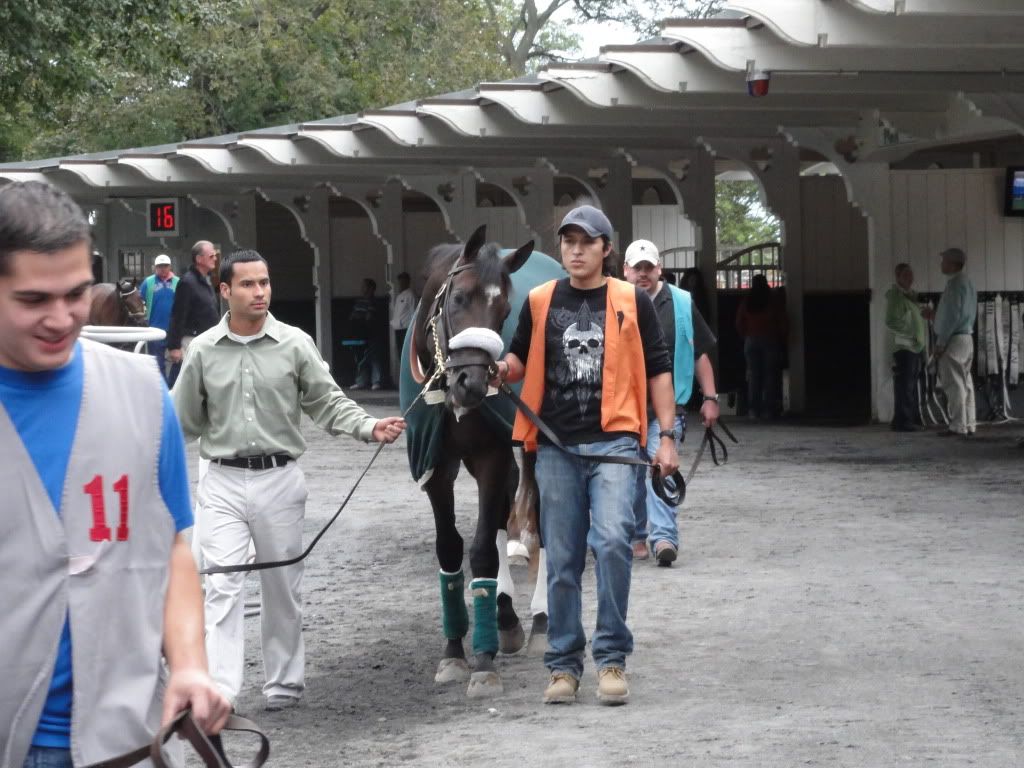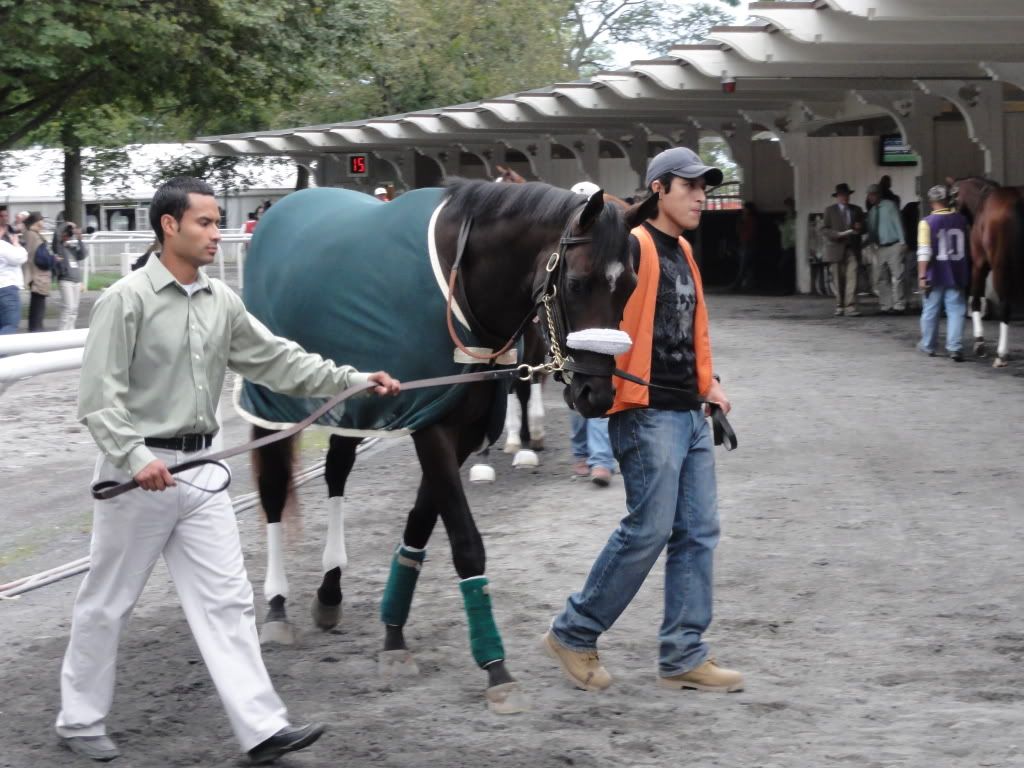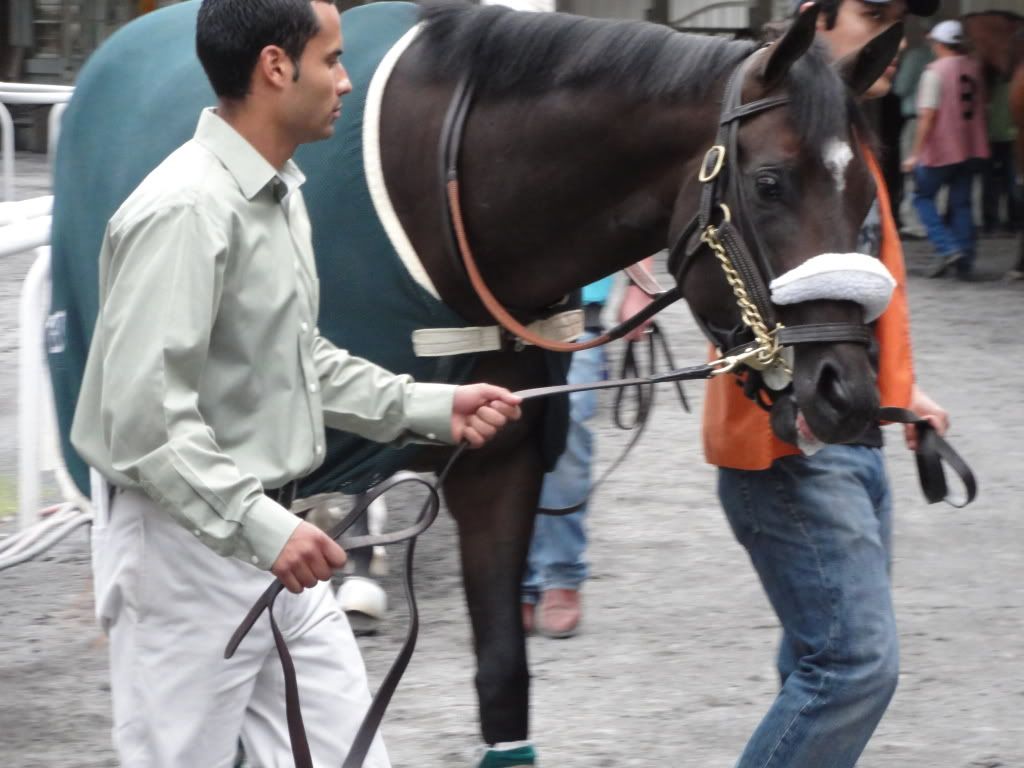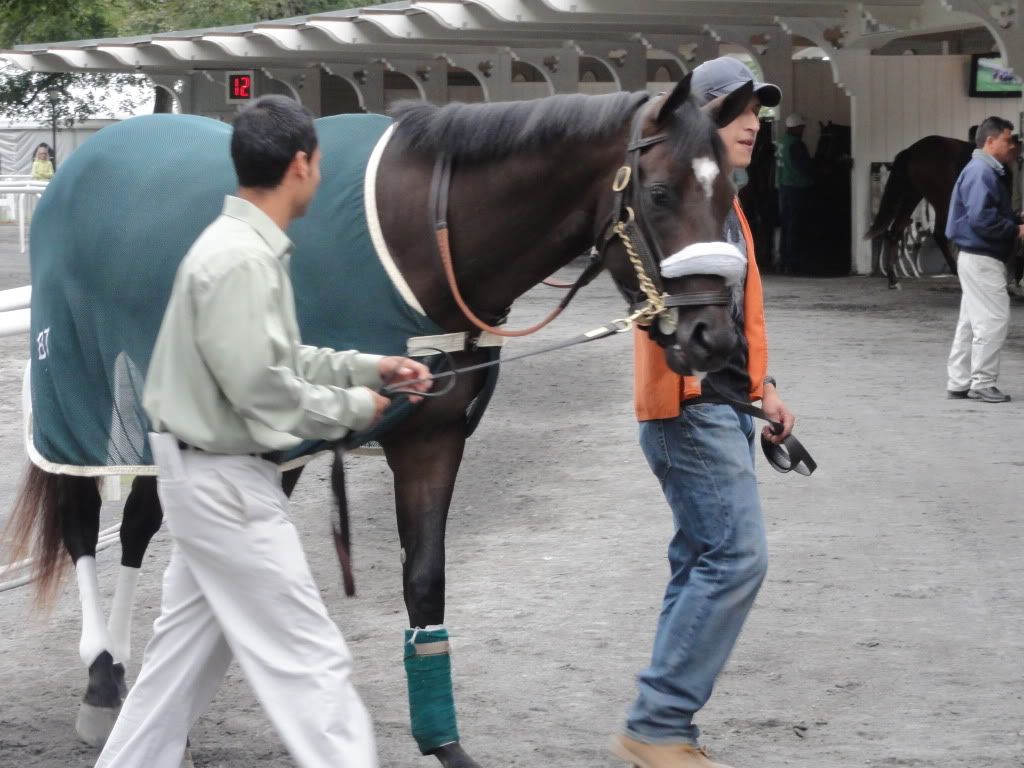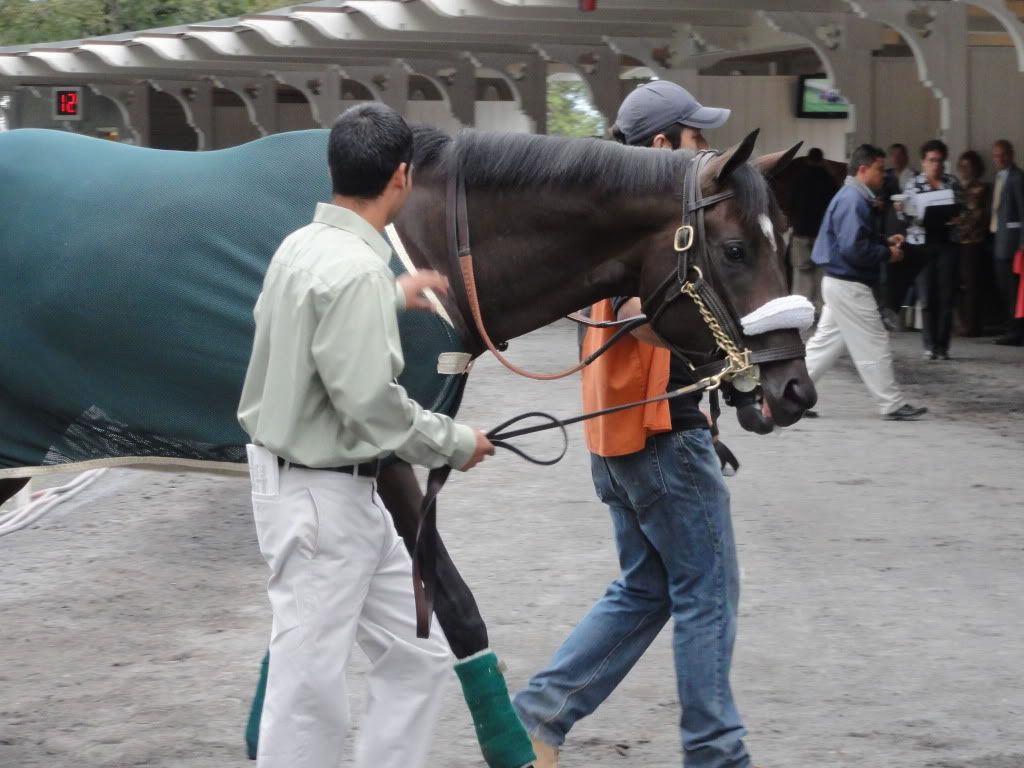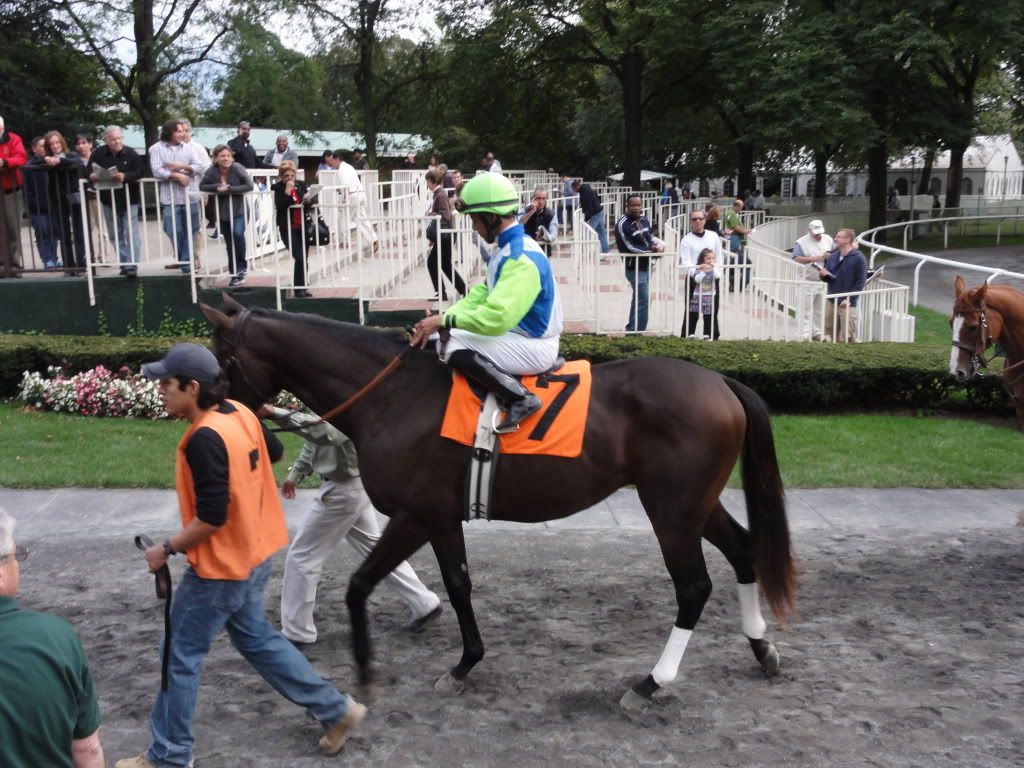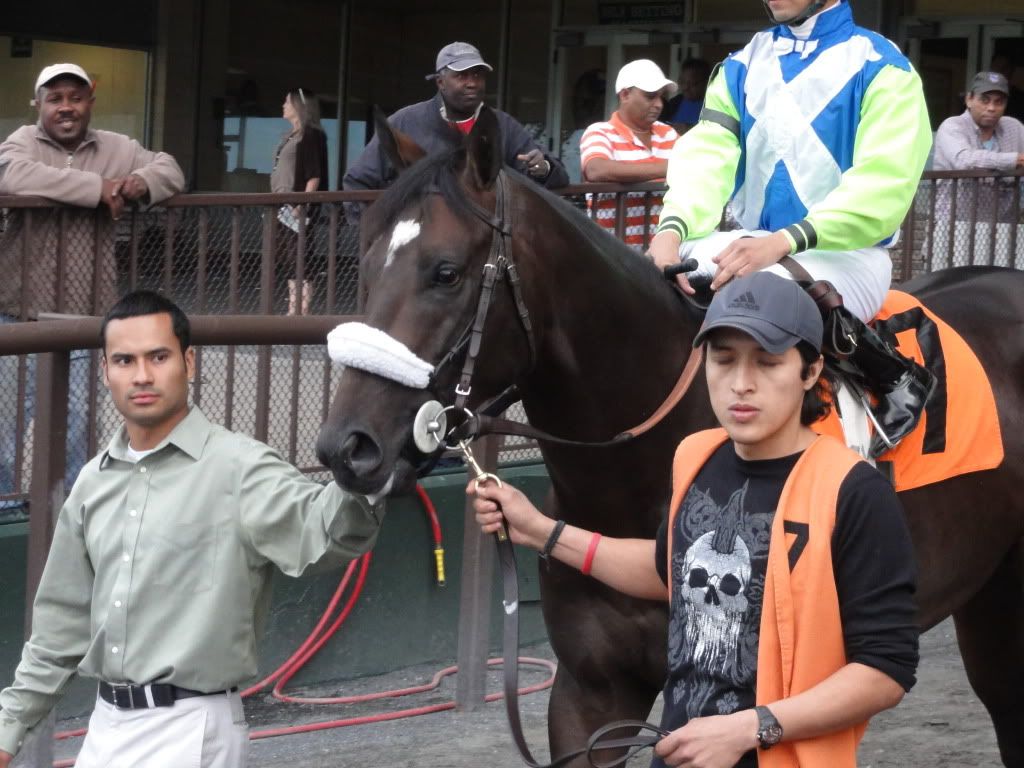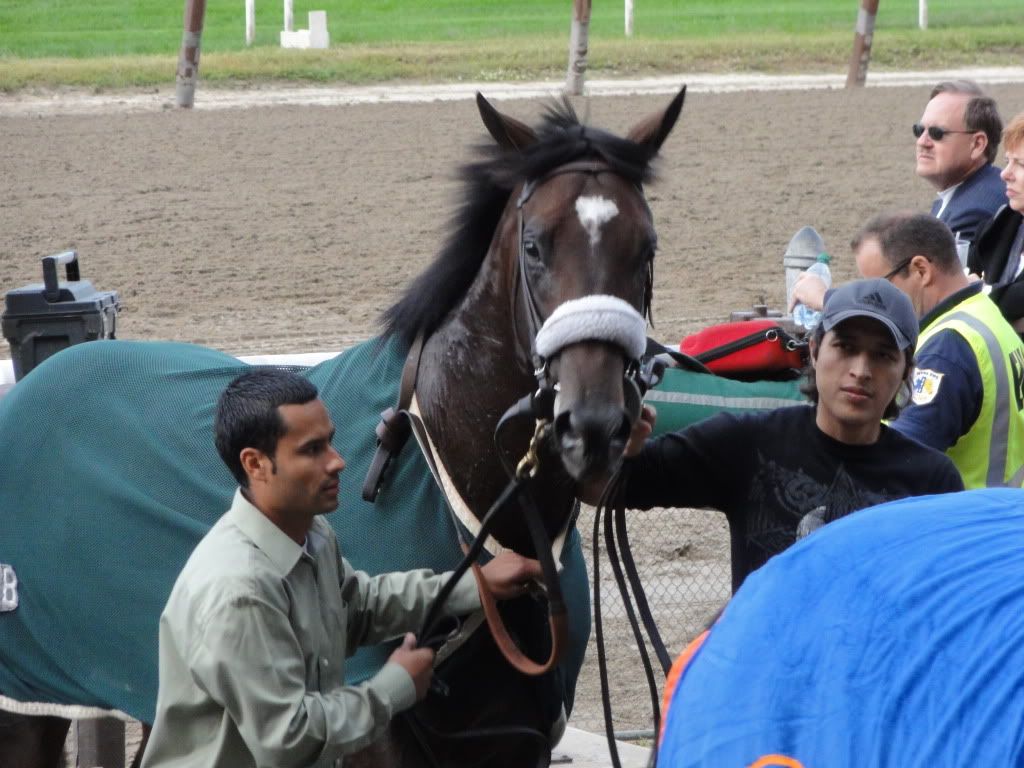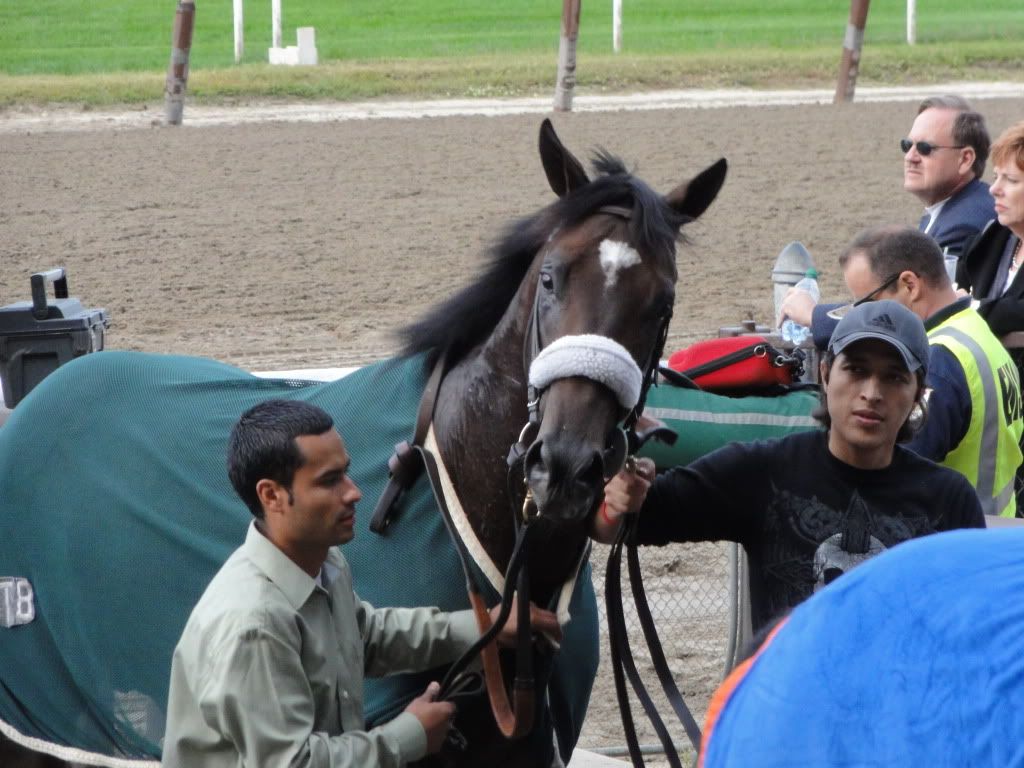 Photos my friend Elaine snapped (thanks Elaine!):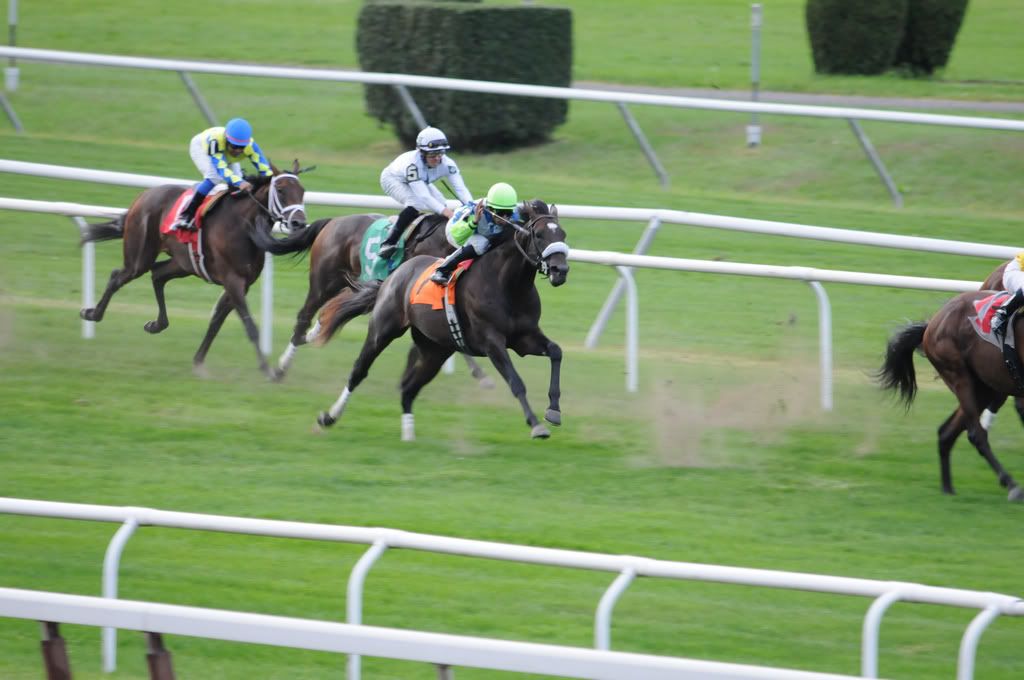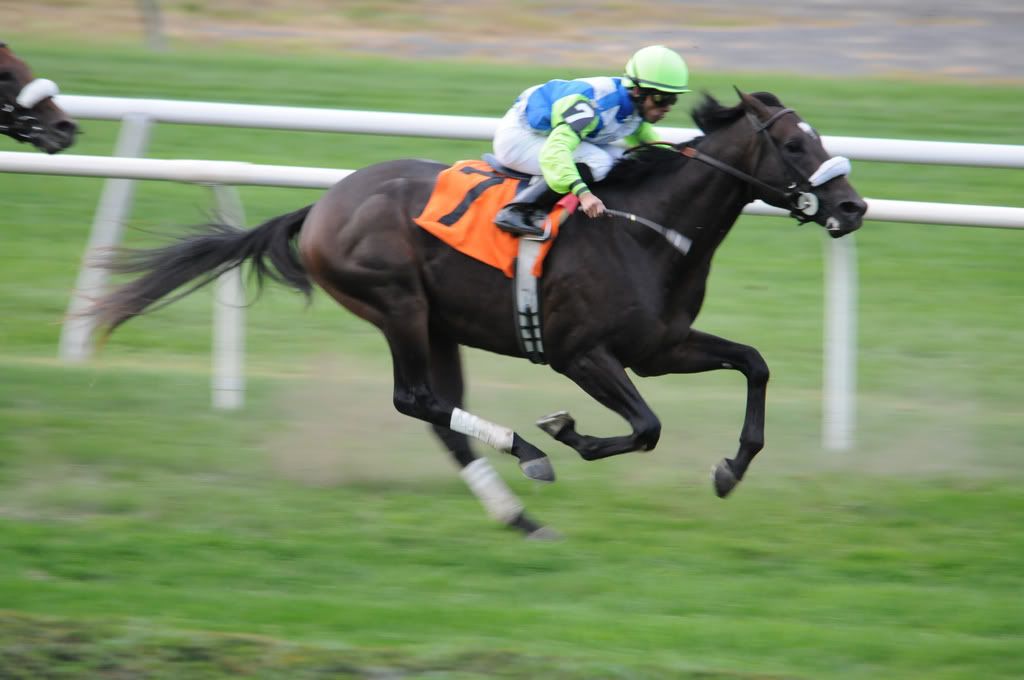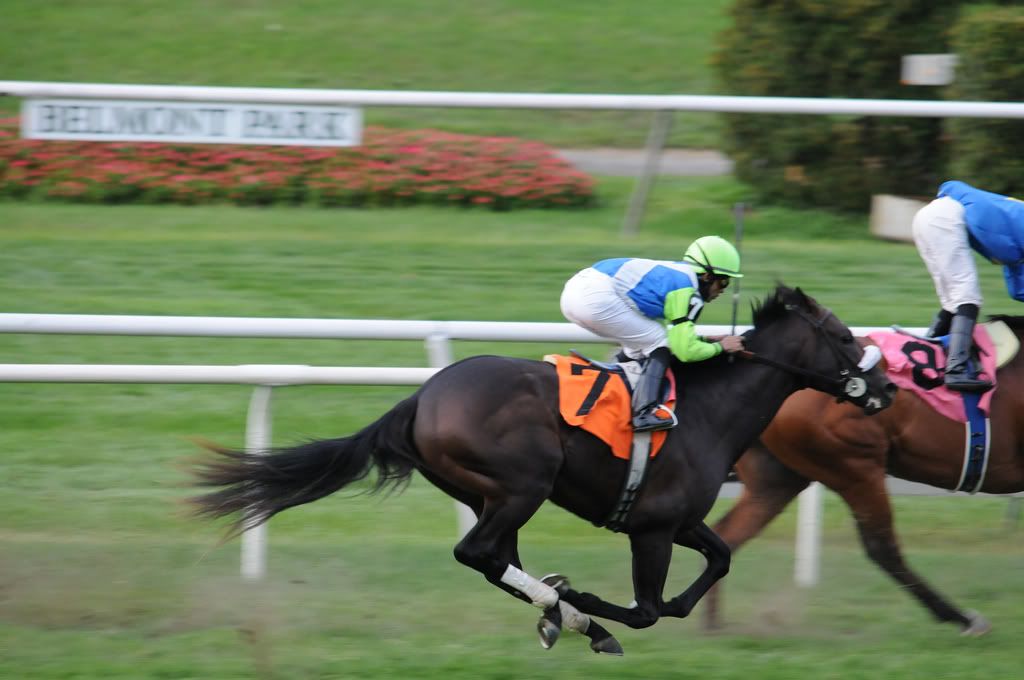 Godspeed Margano...