Margano wins!!!!
What a perfect race by Margano and Javier! Margano stalked perfectly, then came flying home at the end! More to follow...
Link to replay on Bloodhorse:
http://www.bloodhorse.com/horse-racing/race/USA/GP/2011/12/10/7/race-7
Photo of Margano entering the winner's circle (thanks to Alex Brown on twitter!).
Link:
http://twitpic.com/7rip3f
Margano, the morning line favorite (3/1 odds), will be racing Saturday on the Gulfstream turf in race #7, at a distance of 1 1/16 miles (rail at 96 feet), post time is about 3:21. Thank you to Margano for his return, since it marks my return to racing since his last start (R.I.P. Royal Brush...).
As most Gulfstream maiden races, the field came up extremely tough for Margano. Javier Castellano will be guiding Margano from gate #9 in the field of twelve two year olds. Margano is coming off a very impressive second place finish at Belmont Park back on October 15th. Since then, he has had six solid works, with the last two at Gulfstream Park, all on the dirt. Margano will be making his third start, out of his three older brothers before him (Barbaro, Nicanor, Lentenor), he has reached his third start quicker then all of them. Which, to me, shows that Mr. Tagg thinks very highly of him, both in his maturity level and fitness level. In his last race, which was a 1/16 of a mile shorter and on a yielding turf course at Belmont Park, Margano almost went wire to wire, tiring a bit at the end to finish a very impressive second place. I love the fact that he was given a short break and has been down in Florida training, I fully expect Margano to run a huge race.
What can I say about this field? I see plenty of potential in many, but, a majority of the field lacks the experience to show that potential tomorrow. Out of the twelve, I see three or four that could challenge Margano. There is plenty of speed in the race, where Margano runs will greatly depend on his break and how well Javier can guide him into the first turn. I love his post position and think it will leave Javier with plenty of options.
After looking at the field, my ideal scenario would be for Margano to be about third or fourth into the turn. I see Silver Max going straight to the lead from the rail, with Get Right challenging him from the get go. Margano should follow right behind those two, with maybe No Play involved early. If Javier can get Margano to rate comfortably behind the leaders, I think the leaders will fight each other and Margano should be able to take advantage of this rounding for home. Shaun Washington is the biggest threat to Margano, but, breaking from the eleventh hole could give Margano just enough of a advantage in the stretch. If Shaun Washington can get ahead of Margano before the first turn, it could be very tough for Margano to catch him in the stretch. So, with that said, I will go with Margano to break his maiden, Shaun Washington to come in second, and Godard coming on strong to take third. Just hope it is a safe race for all, and it sure will be nice to see the Jackson's join Margano in the winner's circle!
Here is a link to watch the race live, remember, post time is about 3:21 eastern time!
Link to Margano's race:
http://www.gulfstreampark.com/portal/gulfstream-video-and-xpressbet-racechat
Race #7, 1 1/16 Miles On The Turf, Maiden Special Weight, Two Year Olds, Purse: $51,000
P.P. Horse Jockey Trainer Odds
1. Silver Max M. Cruz D. Romans 4-1
2. Get Right Edgar Prado J. Jerkens 10-1
3. Kanati Kid A. Solis C. Gambolati 12-1
4. No Play J. Sanchez E. Gray 20-1
5. Arthur P. Lopez K. Ritvo 15-1
6. Awesome Life J. Castanon P. Byme 12-1
7. Godard J. Leparoux T. Proctor 6-1
8. Optionality E. Trujillo T. Proctor 8-1
9. Margano Javier
Castellano Barclay Tagg 3-1
10. Little Nicholas J. Alvarez L. Olivares 20-1
11. Shaun Washington J. Bravo J. Jerkens 5-1
12. Privacy Invasion J. Leyva D. Fawkes 20-1
Also eligible:
13. Superiority L. Panici J. Hennessy 10-1
14. Pikestar J. Castanon M. Nihei 12-1
15. Saturday Classic L. Contreras M. Casse 8-1
16. Super Saturday J. Castellano M. Trombetta 8-1
Here are some videos and photos I took from Margano's last race, enjoy...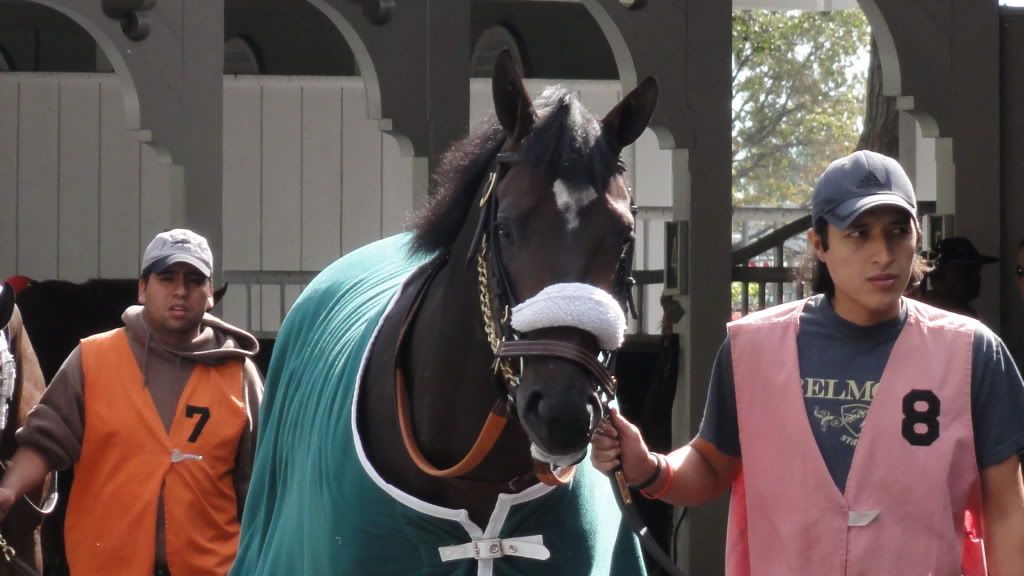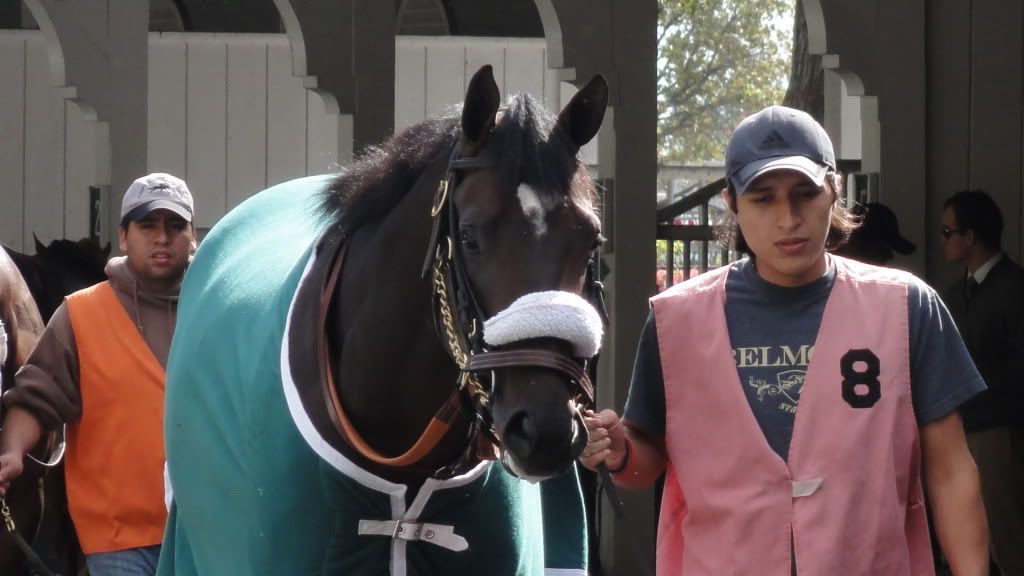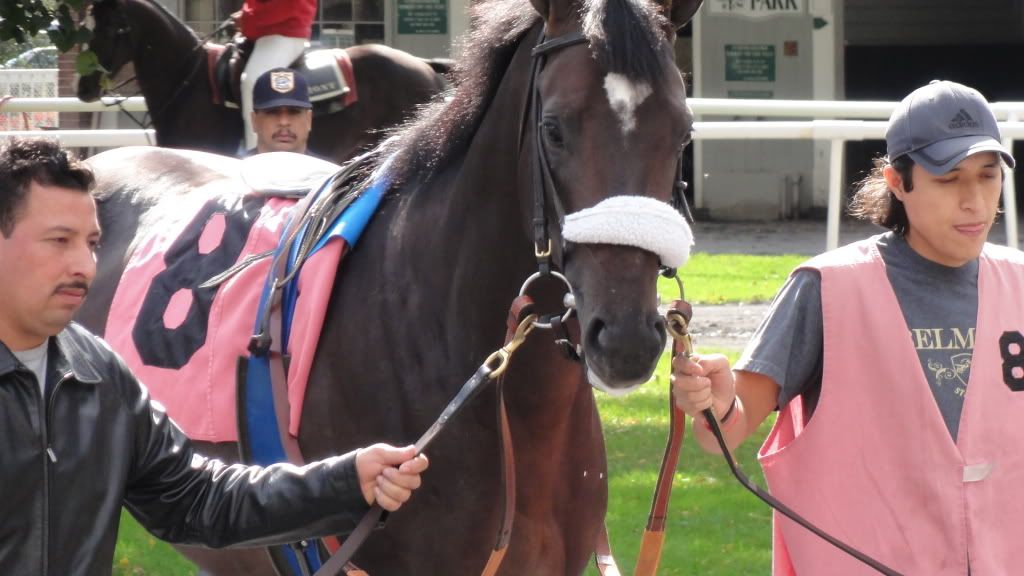 Godspeed Margano...