Nicanor and Lentenor have been transfered to a new trainer, her name is Leigh Delacour, who is based at Fair Hill in Maryland.
So much happens out of the public eye, and, this could benefit all involved (I hope).
The news about Nicanor having a new trainer was actually public knowledge a couple of weeks ago when the nominations for the $250,000 Monmouth Stakes (Grade III) came out, Leigh Delacour was listed as Nicanor's trainer.
Brief bio about Leigh Delacour from her website (
http://www.delacourstable.com/
):
Leigh Delacour (formerly Leigh Offutt) grew up in Maryland horse country, and had an early career in Fox Hunting and Pony racing, which lead to Amateur racing, an education from the University of Virginia and eventually the stable of Graham Motion. She began as a rider in Motions operation and rose to a traveling assistant, a career that spanned more than 10 years. While with Motion, Leigh had the opportunity to see many top tracks and make the acquaintance of Arnaud Delacour.
Arnaud Delacour a native of Normandy, France began his horse education on the farm, his child hood home, with layups and mares. He pursued a career in racing by riding in England and returning to France as assistant for Royer Alain De Royer Dupre in Chantilly. Arnaud wanted to see more of the world and came to America in 1999 as a rider for Christope Clement for a year, still interested in what her could learn, Arnaud traveled to Argentina to work in racing for a year before returning as assistant for Clement in America. A position he enjoyed for 7 years and met his future wife.
Arnaud and Leigh Delacour were married and began training together in 2007. Delacour Stable was created. Delacour Stable campaigns runners out of their base of Fair Hill Training Center in Maryland in the summer. Traveling to tracks across the east coast. Including, but not limited to, Delaware Park, Laurel Park, Philadelphia Park, Presquille Downs, Pen National, Aqueduct, Belmont Park, Woodbine, Saratoga, Colonial Downs, Charles Town, and Mountaineer. In the winter the team is based at Tampa Bay Downs in sunny Florida.
Leigh Delacour's record this year:
99 Starts, 14 Wins, 12 Seconds, 16 Thirds, Earning's of $284,050.
Career record:
619 Starts, 120 Wins, 82 Seconds, 108 Thirds, Earning's of $2,475,469.
More info on Leigh (from Tampa Bay Downs website):
http://www.tampabaydowns.com/Racing/NewsandMedia/PressRelease.aspx?PressReleaseId=391
What can I say? I wish nothing but the best for all parties involved. Just extremely sad for everyone that worked with both brothers over the years, they are family to them and this must have broke their hearts.
The Jacksons know what they are doing and if they think this is best for Nicanor and Lentenor, then I trust them completely. This had to be the hardest decision for them to make, but not a decision that they made overnight. We need to respect their decision and remember, THEY know what happens behind the scenes and they would not have made this call if they didn't think it would be in the best interest for both brothers.
Take good care of the Brothers Leigh...
Leigh Delacour
Photos I took of Nicanor prior to his race at Belmont Park on May 12, 2011: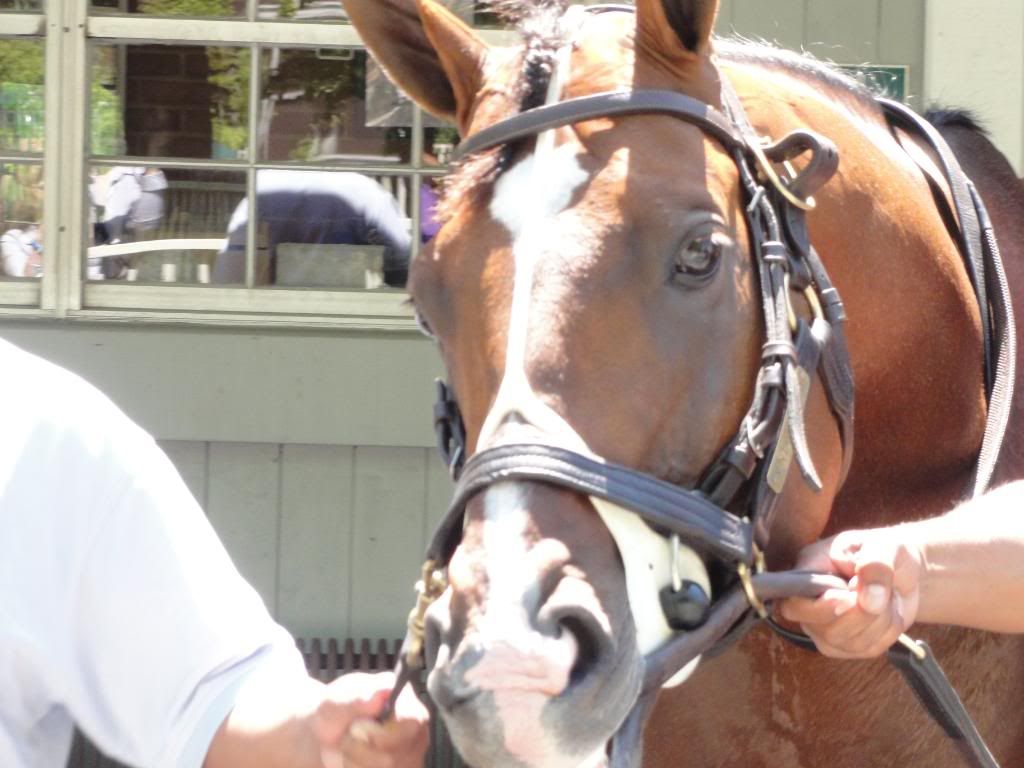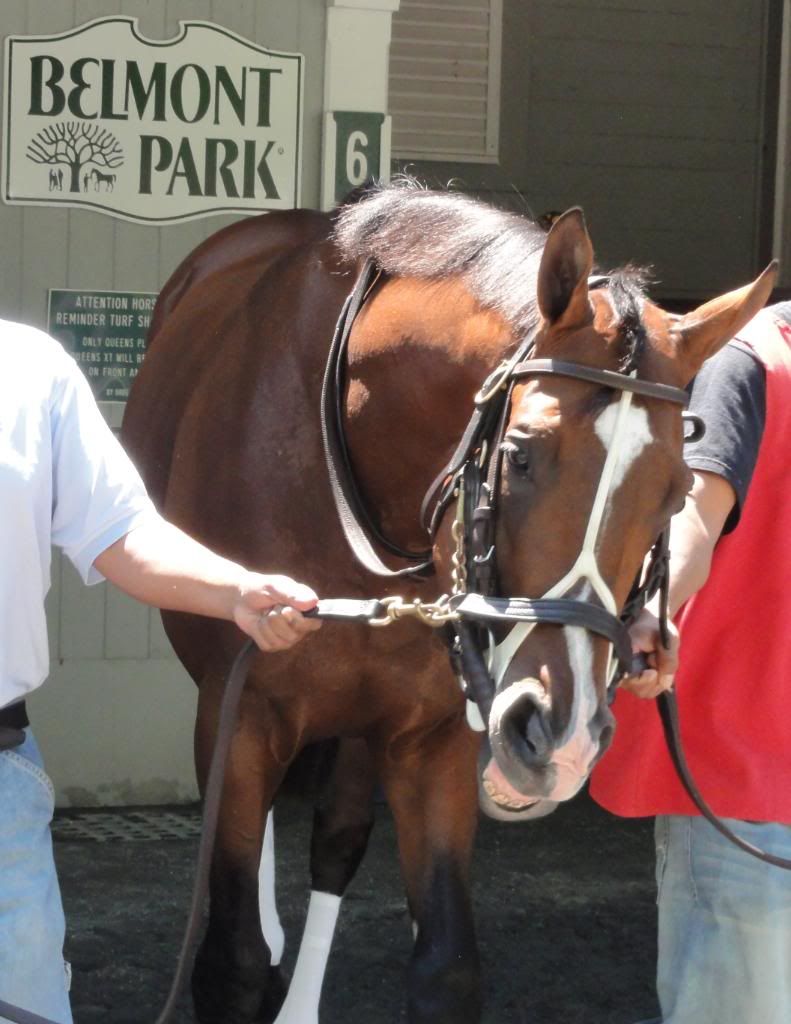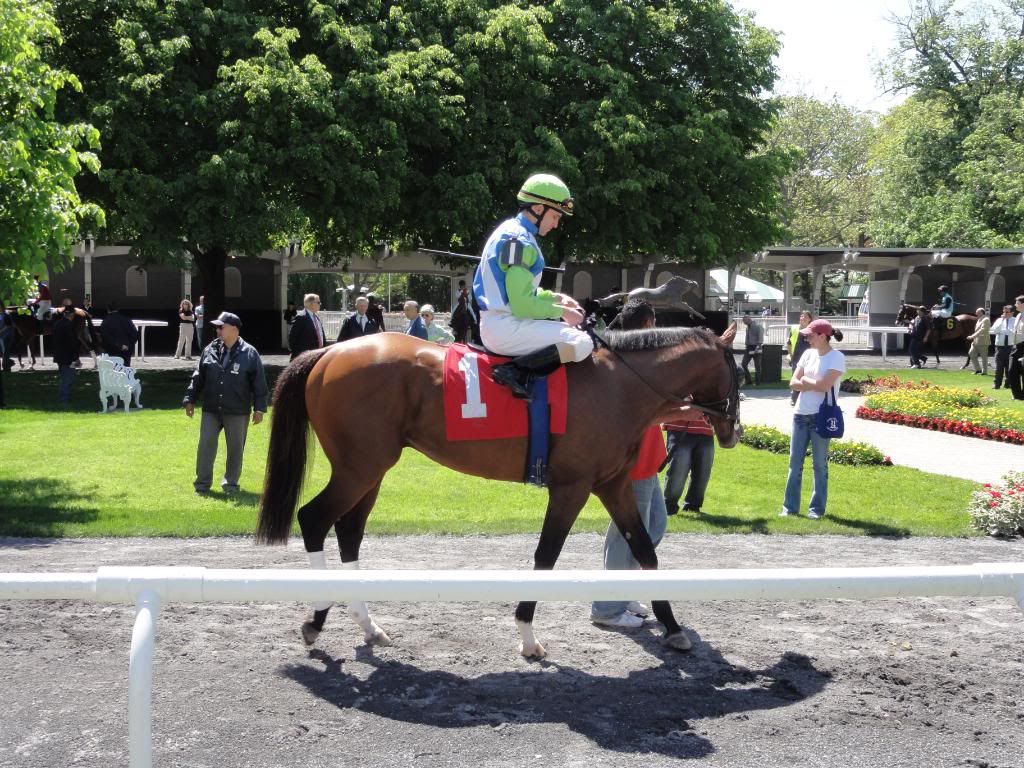 This great photo was taken by Elaine Deutsch (thanks Elaine!)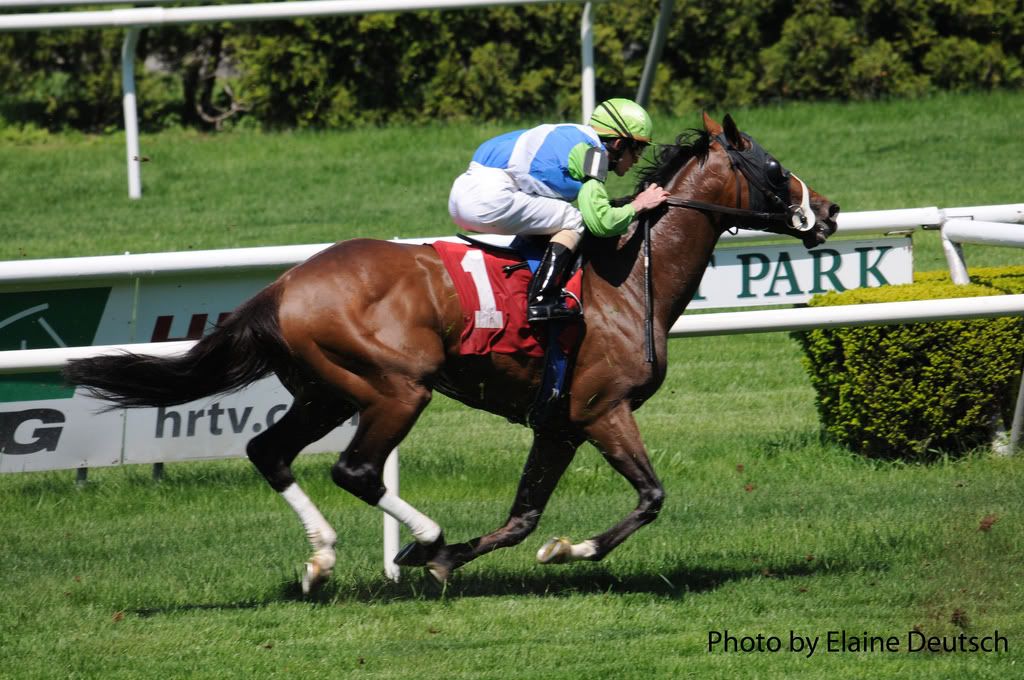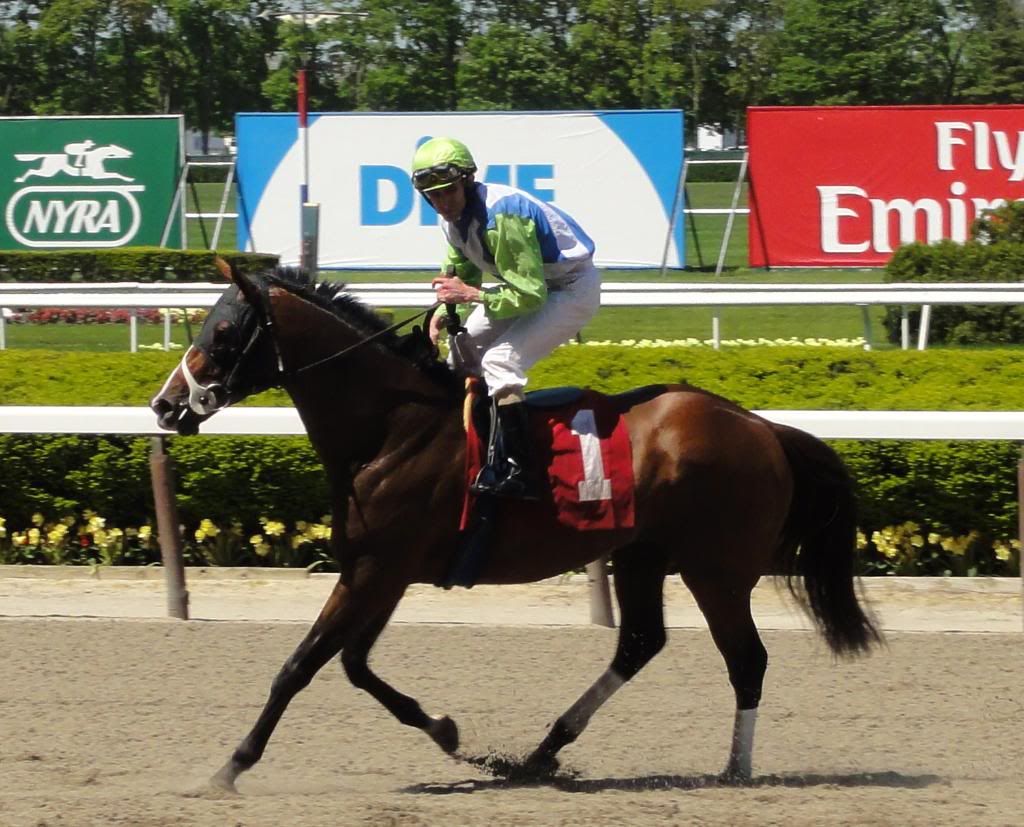 Some photos I have taken of Lentenor the past couple of years:
Godspeed Nicanor and Lentenor...